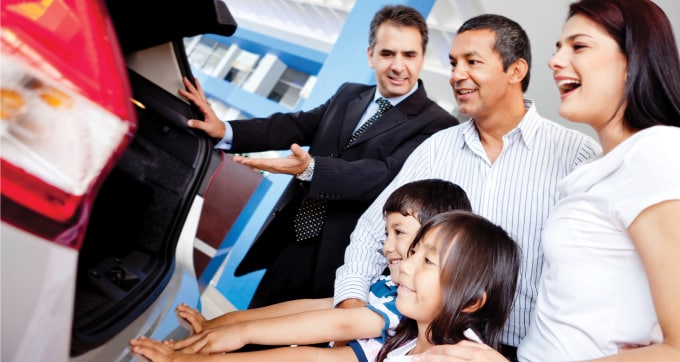 ¡Tenemos Representantes Bilingues Disponibles Para Servirle!
 
Usted siempre a confiado en Chrysler Jeep para un carro seguro para su familia. Ahora confíe en Lithia Chrysler Jeep of Reno para conseguirlo al mejor precio y en su idioma.

Compre con confianza, ¡sin sorpresas y sin regateo!

 Siéntase relajado en un ambiente agradable con representantes bilingües disponibles para ayudarle de principio a fin. 

Además, con nuestro Clear Price, usted nunca pagará de más porque cada precio está claramente marcado en nuestros Chryslers and Jeeps nuevos y autos usados.

También aceptamos cualquier oferta escrita de intercambio hasta cinco días de la fecha de cotización. 

Visítenos para disfrutar de nuestras mejores ofertas con profesionales de ventas dedicados a usted.

 Apresurese a Lithia Chrysler Jeep of Reno hoy mismo - sirviendo a Reno y sus alrededores.
¡Llame a uno de nuestros representantes de ventas hoy mismo!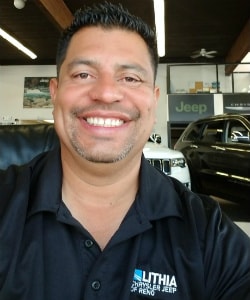 Ruben Camarena
Gerente de ventas
866-956-3551
rubencamarena@lithia.com
Hola mi nombre es Ruben Camarena. Soy uno de los vendedores en Lithia Chrysler Jeep of Reno que habla tu idioma! Nací en Merced, California. Como todos nosotros jóvenes, mi madre nos trajo de México para tener la oportunidad de vivir el sueño Americano. Con mucho orgullo puedo decir que tengo una hermosa familia. Yo vivo y trabajo para vente...en otras palabras mi mundo son mi familia.