The Jeep Cherokee

Find Yours
View Specials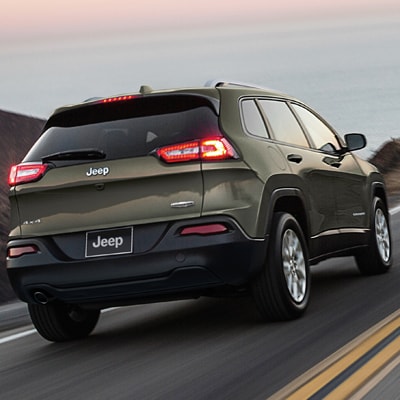 Hands-Free Liftgate
Swipe your Foot and Activate
Wish you could load your groceries in the back all at once, rather than pick bags up off the ground one by one? Never set these items down again with an available hands-free, foot-activated liftgate. Simply swipe your foot below the bottom bumper to activate settings that instantly open up access to extensive trunk space.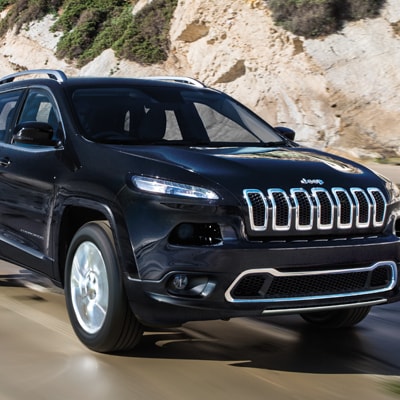 Revised Design
Innovation Meets Iconic
Model-specific enhancements prepare the 2019 Jeep Cherokee for modern roadways while still adhering to this Jeep brand SUV's iconic status and celebrated design. An improved front-end includes premium LED headlamp and fog lamp placement updates with a new seven-slot grille and fascia. Larger window openings, trapezoidal wheel arches and a plethora of different wheel and tire options give this legendary model a custom styling and tailored appearance.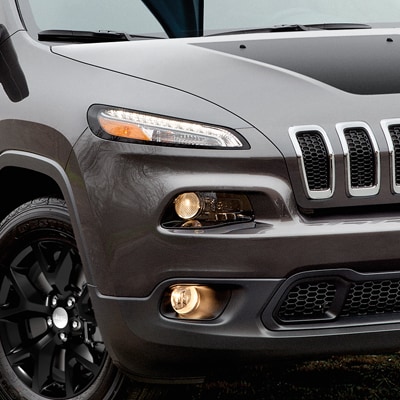 Active Safety
React in the Moment
There are moments you simply can't predict while traveling, from a vehicle that veers to an object that suddenly appears. You can't prepare for these scenarios ahead of time, but your vehicle can certainly stay ready. This all-new Jeep brand SUV features active safety tech such as available blind-spot monitoring, LaneSense lane-departure warning and full-speed forward collision warning with active braking to detect, alert and intervene when prompted.

More Features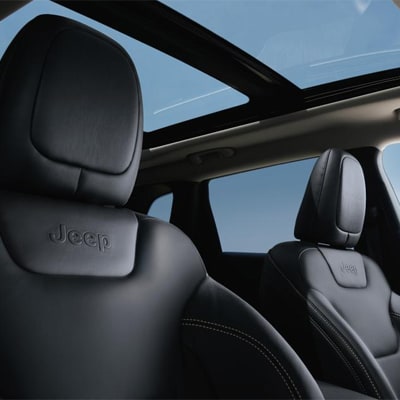 Leather-Trimmed Seats
Soft Nappa Material for Plush Comfort
Your comfort matters when seated inside, a premise certainly accounted for with the 2019 Jeep Cherokee cabin design. This Jeep brand SUV incorporates soft Nappa leather-trimmed seating for a lavish experience in the front row that both drivers and companions will appreciate. This material even comes with varying accent selections for an appearance that aligns with your specific tastes and expectations.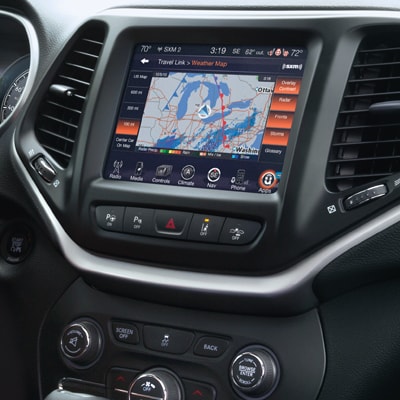 Uconnect Touchscreen Integration
A Mobile Drive in Every Sense
It's hard to go long portions of the day without access to your smartphone, especially while traveling. The seven-inch Uconnect 4 infotainment system built into the 2019 Jeep Cherokee accounts for this need through Apple CarPlay and Android Auto integration. These compatible functions safely connect your cabin interface to the music services, phone call and messaging programs, and voice-activated navigation on your personal devices.