The 2019 Jeep Renegade
Find Yours
View Specials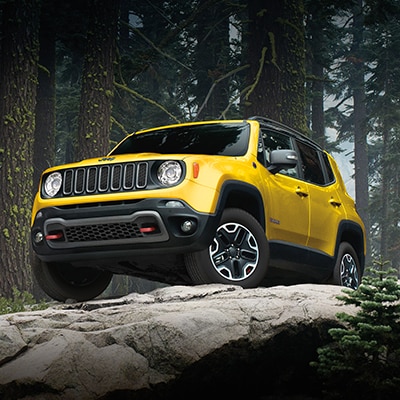 A Distinct, Compact Design
All Jeep vehicles are distinct in their own way. However, the 2019 Jeep Renegade truly goes above and beyond in this respect. With its modern sleekness, its compact stature, and its bold front fascia that exudes confidence, this Jeep vehicle is truly ready for any tribulations the road has to offer.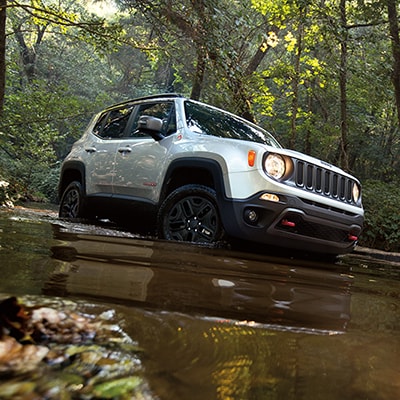 A New Engine That You Will Love
The engine under your hood is often one of the most important aspects of your car, and can drive your decision of whether or not to invest in it. With the 2019 Jeep Renegade, you can enjoy a 1.3L turbo engine that can deliver truly impressive performance, efficiency, and versatility.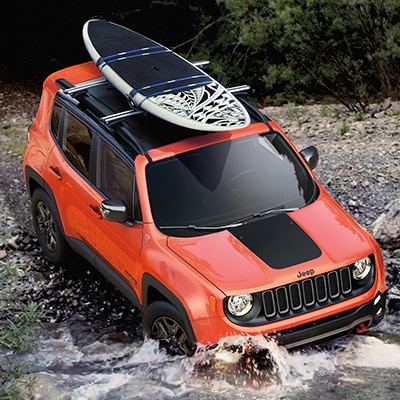 Travel Off-Road With Confidence
If you are an adventurer, then you will love the off-road capabilities that the 2019 Jeep Renegade has to offer you. In fact, with the Trail Rated Renegade Trailhawk, you can enjoy a more aggressive front fascia, better front-end clearance, and tow hooks.

More Features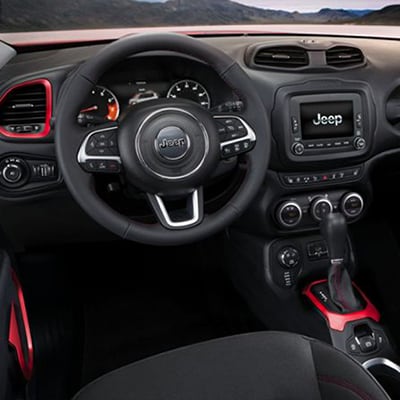 Enjoy Wi-Fi On the Go!
Whether you are trying to stream music for your drive, or you are following directions to a location, it can sometimes be important to stay connected. This is especially true if you are driving on a road trip with your kids. That is why the 2019 Jeep Renegade offers an available 4G Wi-Fi hotspot that eight devices can connect to  when you are on the road to stay connected to the Internet.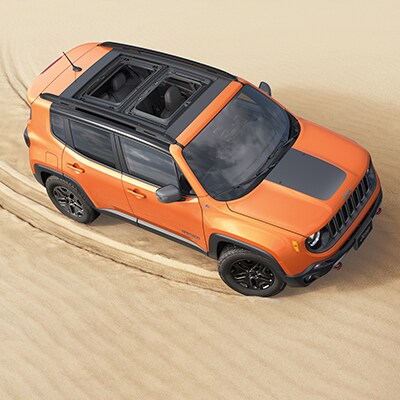 Enjoy a Refined Riding Experience
With the 2019 Jeep Renegade, you can enjoy an impressive interior design that is both sophisticated and elegant. With its Black leather trim and ruby red accent stitching, this interior aesthetic is modern in every sense of the term. Plus, you will have plenty of space to stretch out and stay comfortable during your drive!